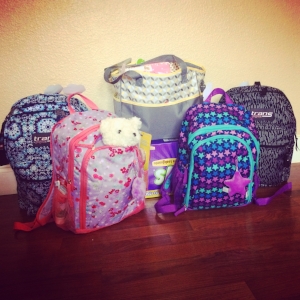 Carrying Hope
&
Helping Hand Home
Through the incredible generosity (and quick action!) of our members, we filled five emergency backpacks with comfort and necessity items for children entering the foster care system and created 150 Valentine cards and gathered Wish List items for the children living at Helping Hand Home.
We participated in a drive to collect feminine hygiene products for the women and girls living at Saint Louise House. With our contributions, they are able to help 37 women with their sanitary needs for an entire year!
Teaming up with the Austin Parks Foundation, we gathered to clean up a large area around Shoal Creek. Despite the less than ideal weather, we were able to gather several bags full of trash!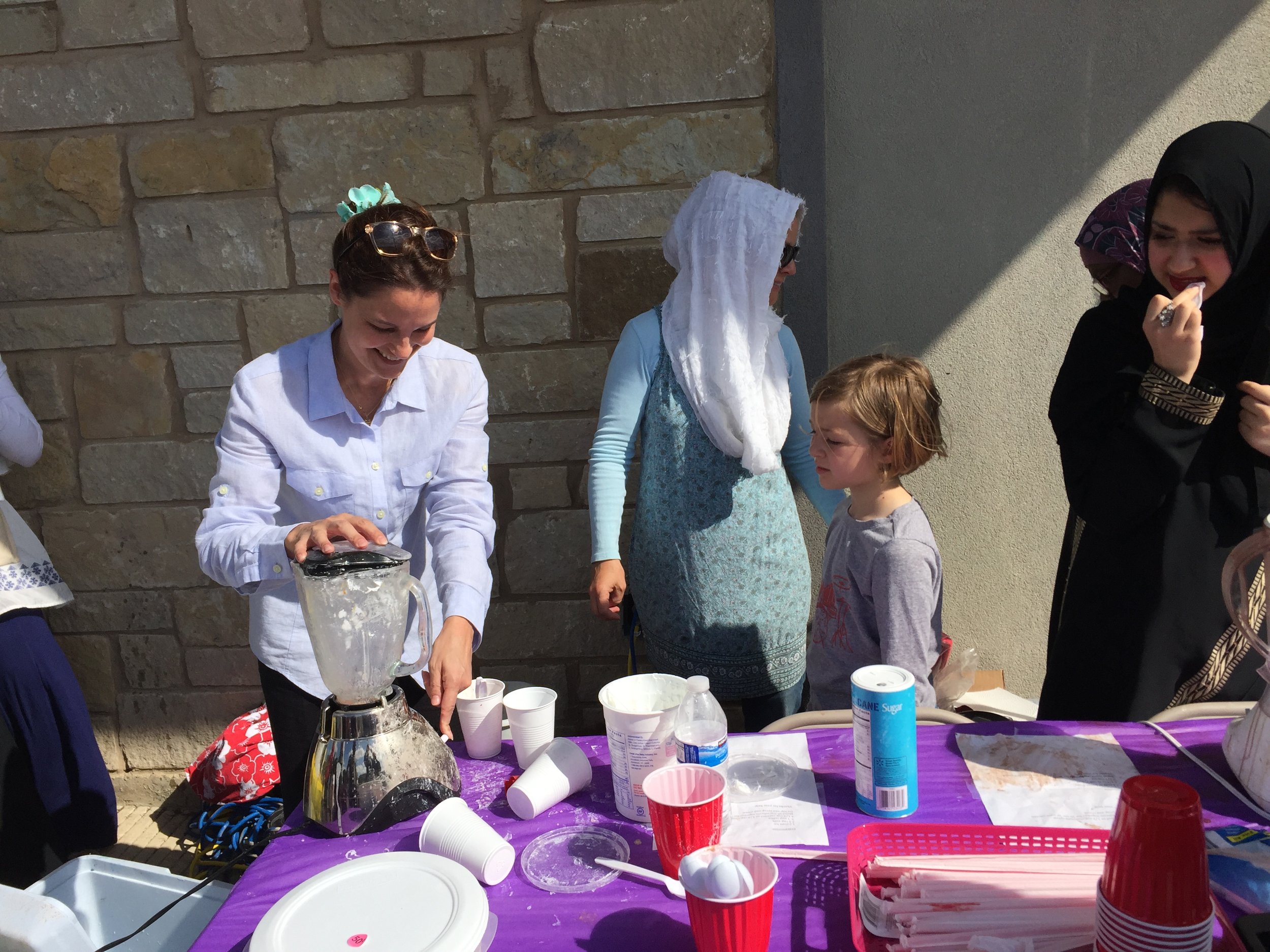 Tasked to run the smoothie and frappuccino booth at the YMA Spring Fun Day, we enjoyed meeting new friends, learning about each other, and blending lots and lots of frozen goodies.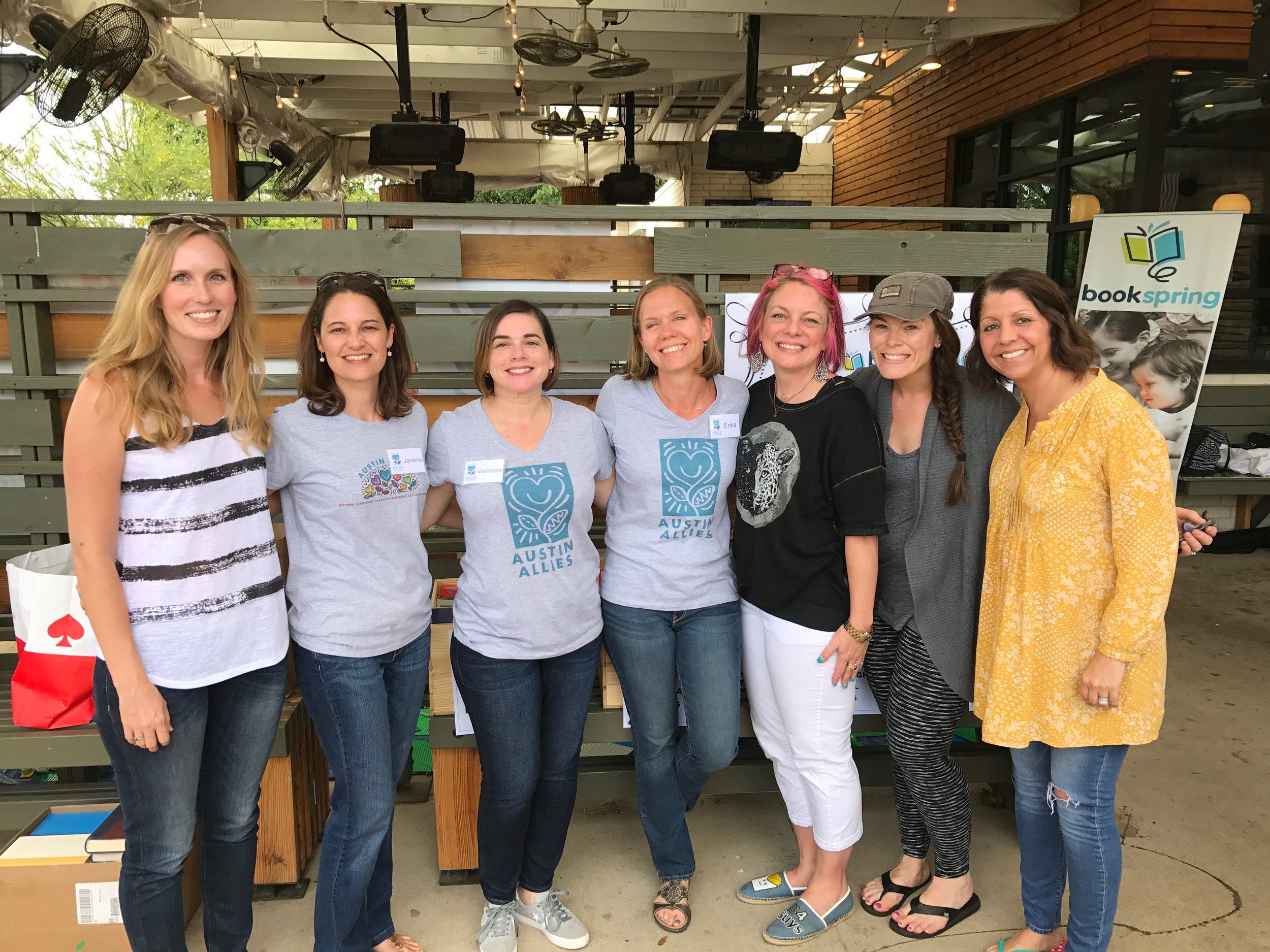 Books, Pizza, and LEGO - what could be a better combination? We partnered with Cane Rosso and Snapology to host a book drive to benefit BookSpring, where we created bookmarks and collected over 1,200 books to be given to children and families in our community.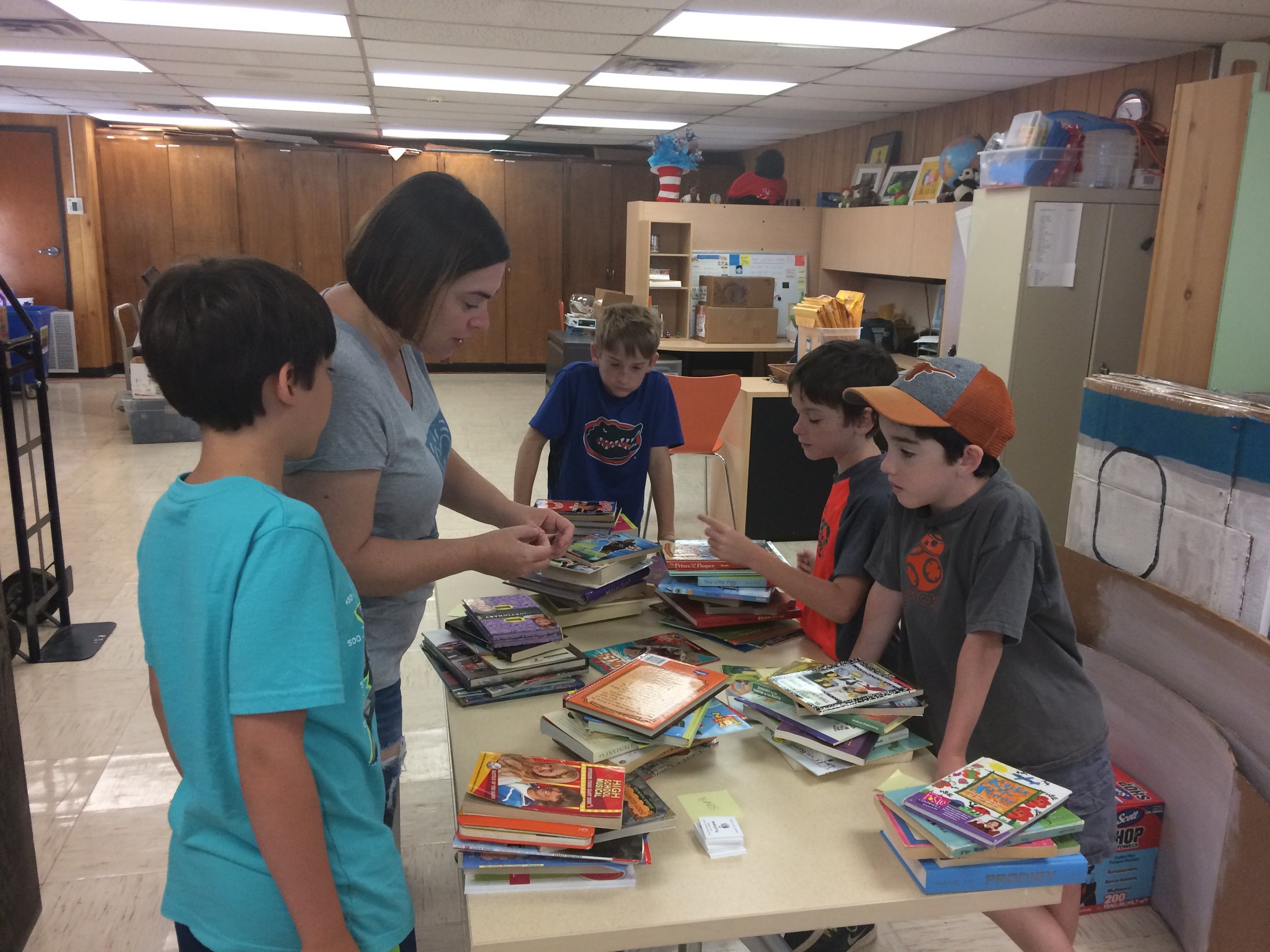 A few weeks after our collection drive, we gathered at the BookSpring campus to sort and box up hundreds of books to be delivered to various school campuses and libraries.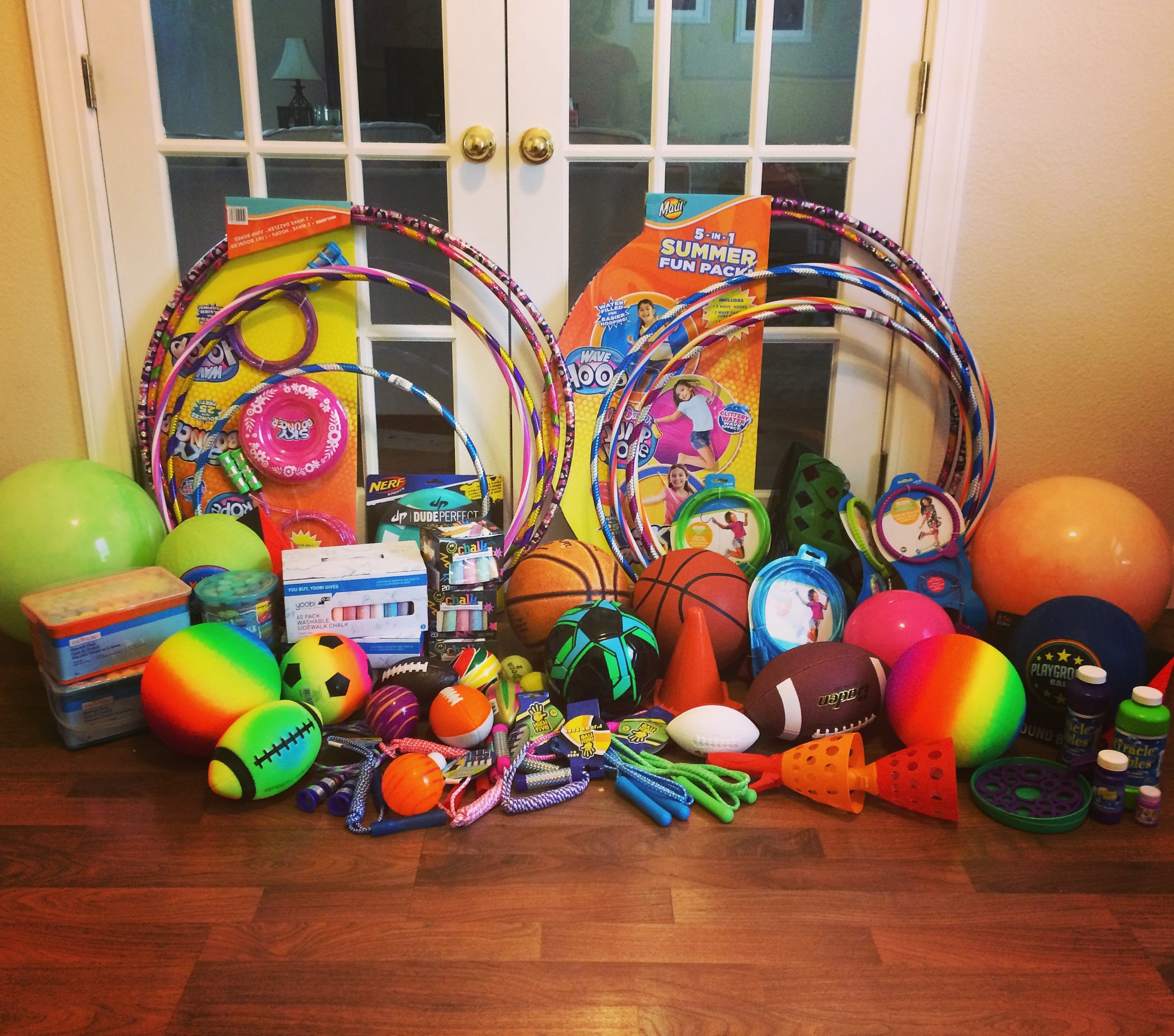 Oak Springs Elementary, in East Austin, was the unfortunate victim of arson when their playground was burned to the ground in late April. Our members donated outdoor toys items for the children to enjoy .
Thanks to the hard work of a handful of generous Allies, a mom and her four kids have a new, fully-furnished home to move into.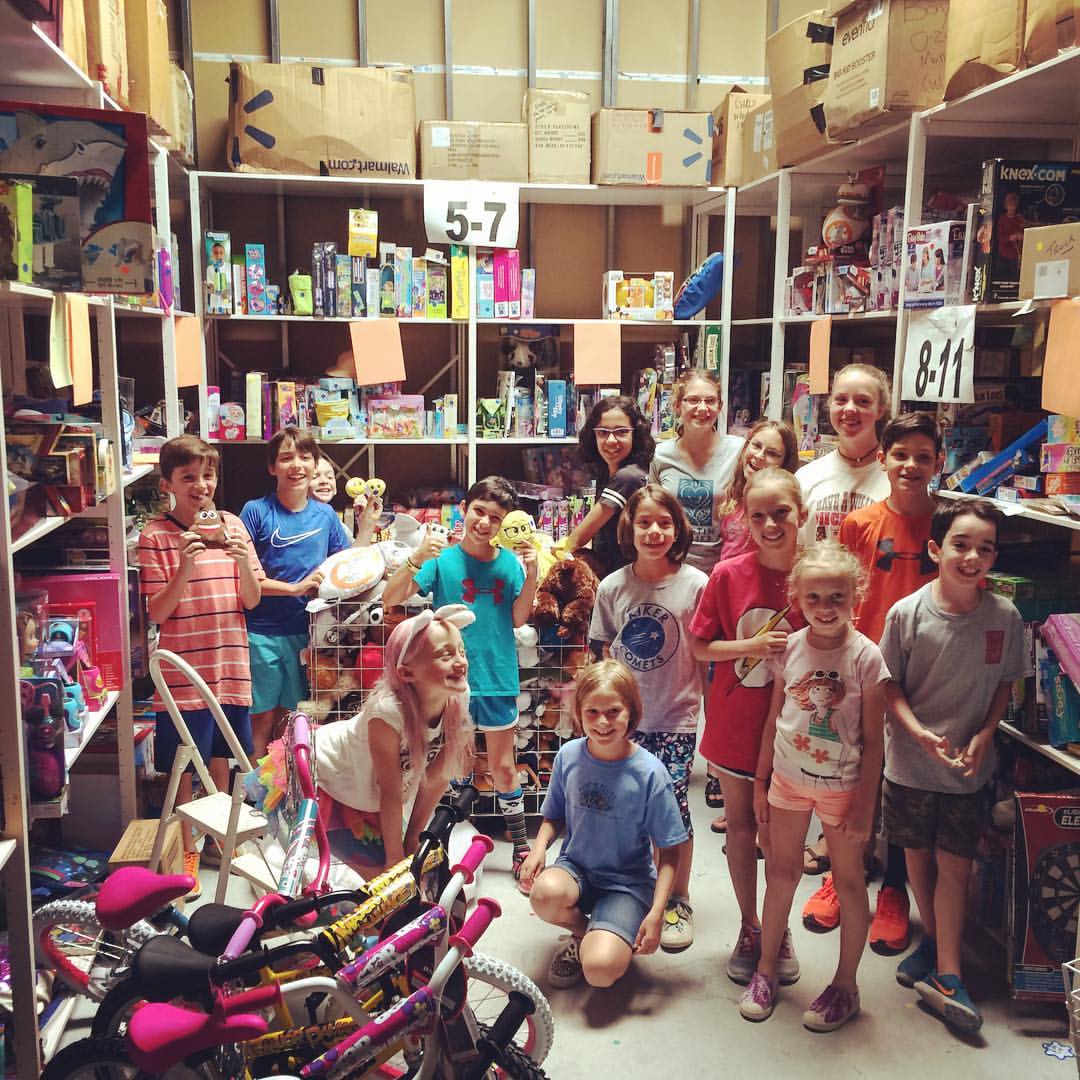 Rainbow Room / Partnerships for Children
These amazing young Allies worked hard unpacking, sorting, itemizing, and shelving donations to be used by social workers in Austin for their young charges who are entering the foster care system. They also wrapped and decorated gifts for Rainbow Room's Birthday Boxes. What an fantastic crew!!